Hi all,
First time posters in a trade forum are always a bit suss, so for peace of mind check my eBay profile [url="http://www.ebay.com.au/usr/damiel126"]damiel126[/url].
I need at least one each of the three metal shields but am willing to buy multiples and sell off the leftovers elsewhere. I have an extensive collection of fantasy and 40k for trade but will also do paypal. (I will ONLY do cash transactions through paypal. This is for peace of mind for both parties. Don't worry, I'll cover any fees).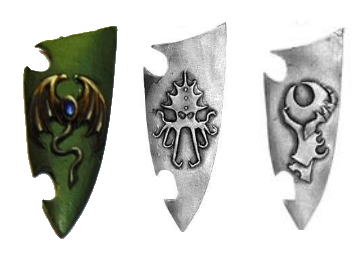 I'm in Canberra Australia, but postage for something this small shouldn't break the bank.
Cheers,
Danny.