---
Easy realistic cork bases - A basing turtourial.

In this article I will explain how I make my cork bases. I really like to put more character into my models by putting them on eye-catching bases. With some cork and modelling clay this is easily achieved. This is a list of materials you will need:


-A cork plate (mine is about 12mm thick, should be half an inch)
-Modeling clay that dries up hard - colour doesn't really matter.
-A sharp knife
-PVA Glue
-Super Glue
-A pinning device + paperclips (for pinning your model onto the cork)
-Modeling sand/fine slate
-Sculpting tool
-And last, but not least, you need a base!


Step 1: Grab yourself a base and some cork!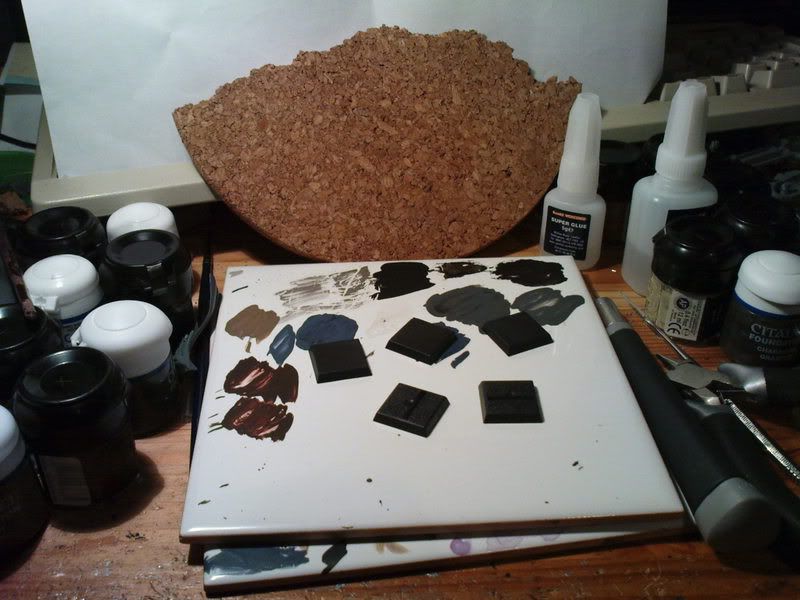 __________

Step 2: Break of a piece of cork, and break it into tiny pieces, you can cut some in half to get an angle in the rocks, or just to have a less high rock. Here's a picture that shows the thickness of the cork I use: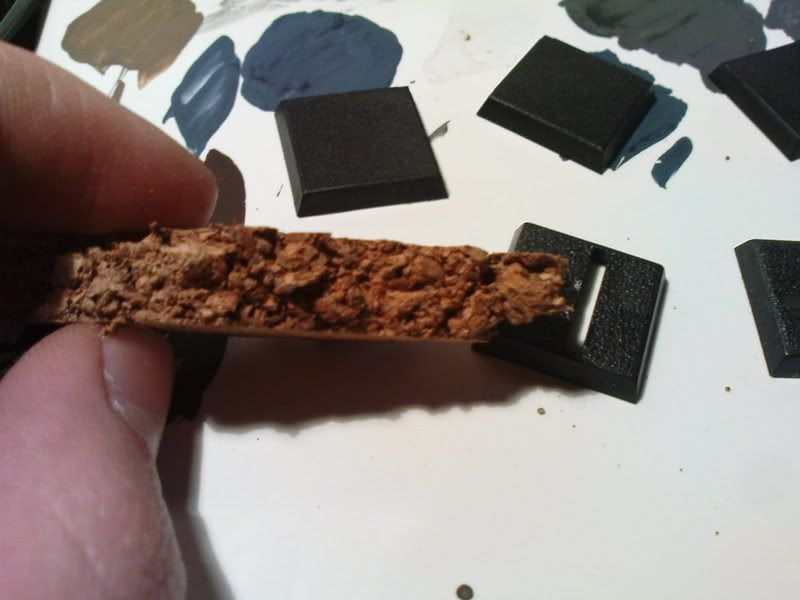 And here's a shot that shows how I cut a piece of cork to an angle to glue it on a base.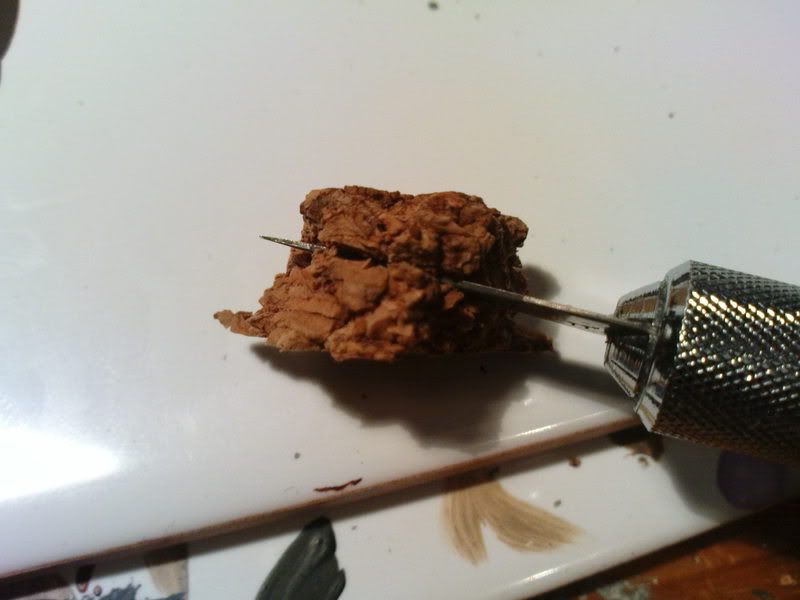 __________

Step 3: After a bit of shufling around with the pieces of cork, I am happy with the result, and decided to glue the pieces on using Super Glue.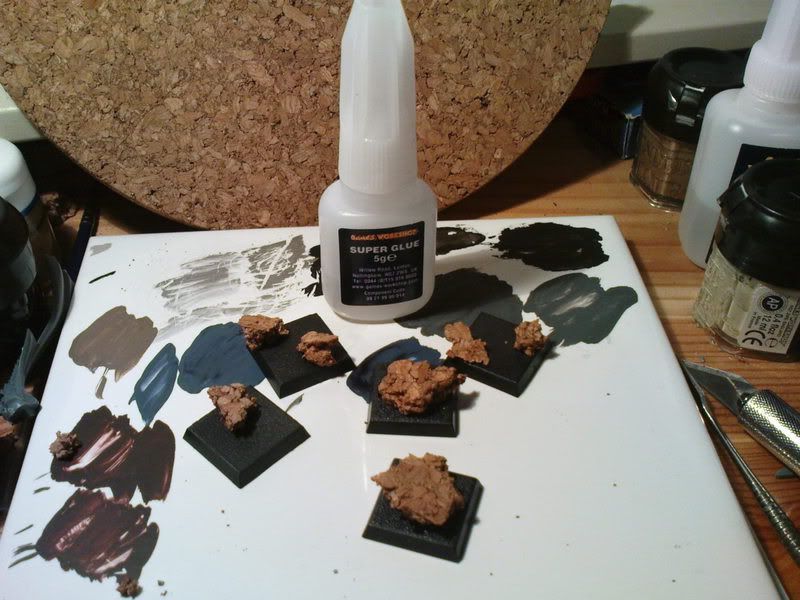 __________

Step 4: Time to bulk the bases up! I use a cheap clay that I bought at a toy store (€1,99 for 500 grams, enough to base atleast 2 armies with!) Here's a picture of the clay that I use:



So, to start of with bulking, get a piece of clay, and get some PVA glue on the base. If you do not use clay (I didn't at first either), you have a chance that the clay part of your base may fall of if you drop the model. I never had that problem again since I use PVA for my bases. Here's a shot of a base covered in PVA glue with a piece of clay next to it: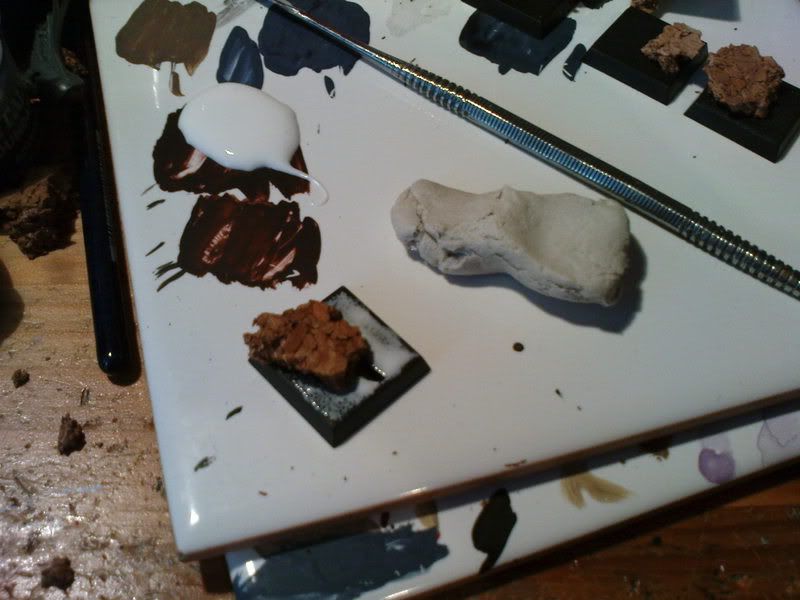 Next, you break of a tiny piece of clay, roll it into a sausage form, and push it into place: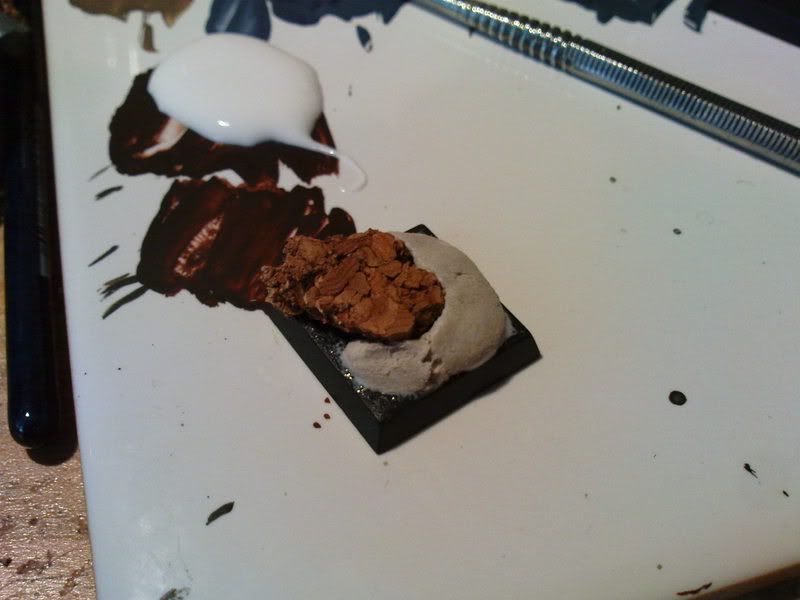 Then, grab your sculpting tool, and even it out nicely. This doesnt have to be very neat.



Here's the overview of the 5 bases I did: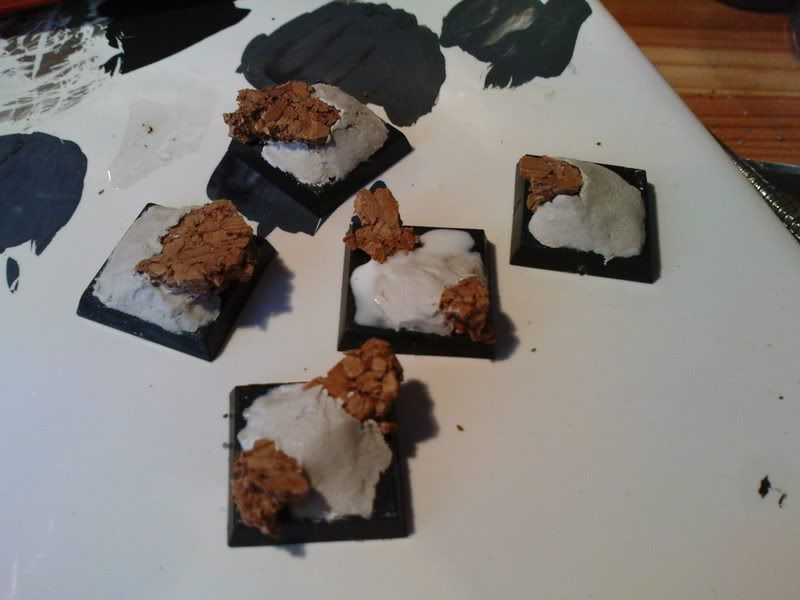 __________

Step 5: Time to glue on the sand! Cover the clay in PVA glue, and glue on some modelling sand. It doesnt matter if some of the PVA hits the cork, it only makes it seem more natural. The only important part is that you keep your base edges clean!

Picture of a base covered in PVA: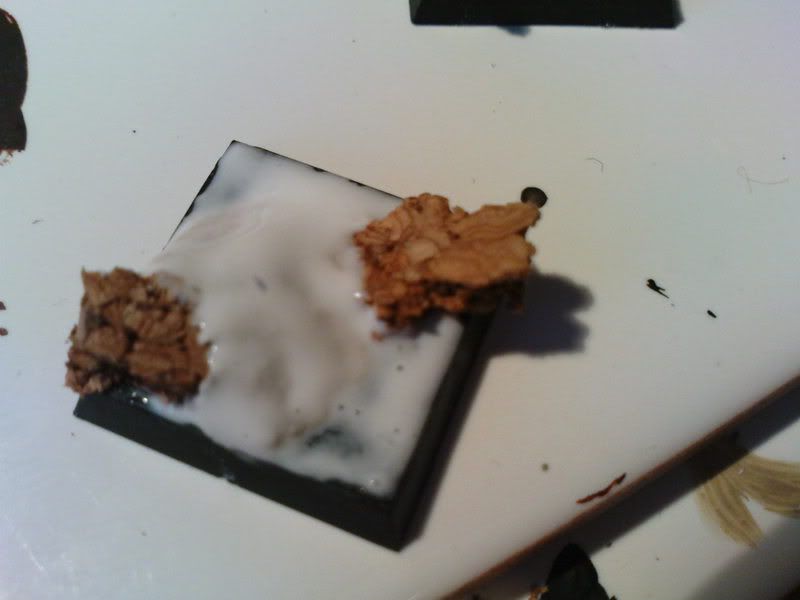 Picture of the same base with the sand on: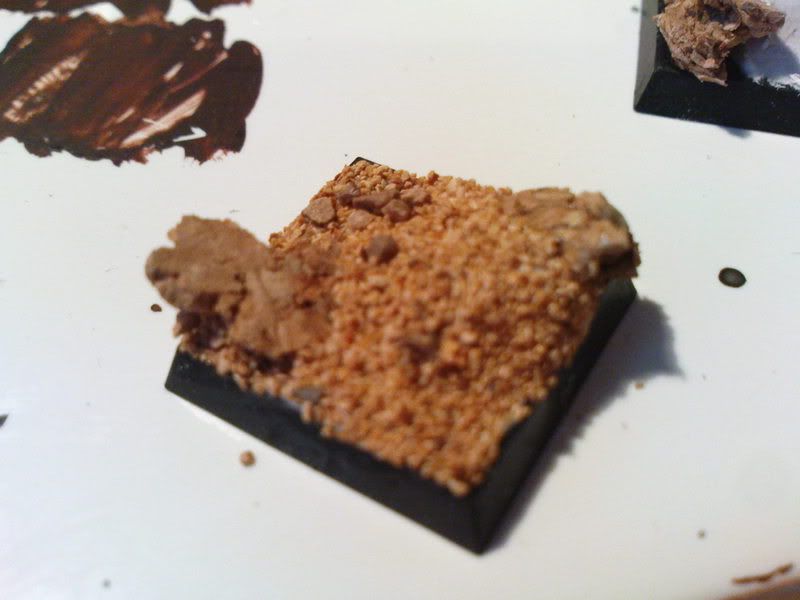 And a overview of all 5 bases: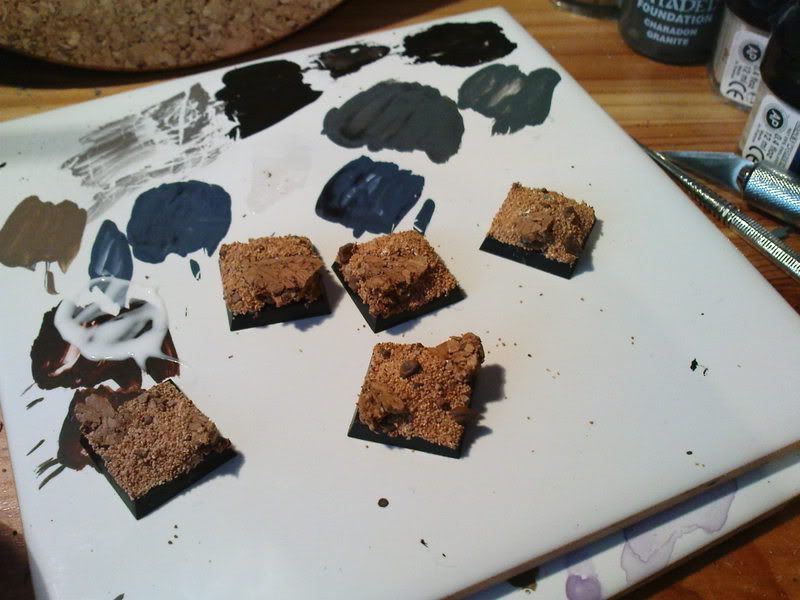 This is basicly how I do my bases. You can add some other things, like glue on a patch of fine slate here and there. When the PVA has dried up you can spraypaint them black along with the models.

Whoa, I was done faster than I thought with this article
. I hope you guys have some use of this turtourial. Be sure to check out my army blog HERE.

Thanks for reading,
Sarcon