Before I start the topic.

Hi, everyone.
I hardly ever post in this forum, as I am not a great P&M-er myself.

This thread is just meant to provide ideas for those who, like me, don't feel like spending many $€££€$ for official pieces of terrain they won't use much often, but would like nevertheless to be able to play with the whole extent of the game.
All the terrains below are made from recycled plastics, sometimes wood, nice unused models and decorum accessories that I once bought for Donjons & Dragon roleplaying games, and a few objects from my souvenir collection.

The ideas is to get a terrain which
- clearly indicates its properties,
- does not cost much to build,
- does not take a genius to build and paint,
- does not take much space to store.

The presentation is in the order set in p. 142.
A small text presents every kind of terrain.
More comments in blue text. Numbers indicate the rulebook page telling the properties and the fluff.

This thread could also belong to the tactics forum (from which I'll make a hyperlink) or to the History of the druchii (because of the way it is presented).

End of he introduction, let's go to the topic now.
Enjoy!
A corsair's tale about his wonderful journeys throughout the Landes of The Worlde.
- 8th edition of WHFB
- Salty corsair, where have you been?
Across the seas, what have you seen?
Are there some plains like Land of Chill?
- Many flat plains, filled up with nil.
116 Open Ground = just nothing.
- And all our slaves, with their bad mood,
Did they live in some neighbourhood?
- The Order side had settlements,
And Destruction had encampments.
142 Settlement of Order
142 Encampment of Destruction = I borrowed one unpainted accessory from the 7th ed starting package.
- The Order side is said to build
Steadfast Sanctum to give us guilt.
- In Bretonnia, a Grail Chapel
shows they have seen – or so they tell –
A Lady who lives in a Lake.
Her blessings may be true of fake.
130 Grail Chapel (Regen Order) = a souvenir model representing a real monument, in western Britanny.
I've seen an old Acropolis
To memories of some follies.
130 Acropolis of Heroes (stubborn) = old D&D model.
Some strange wizards lived in towers.
They live no more, their scrolls are ours.
131 Wizard's Tower (many spells) = a model of scroll bearer.
Sometimes a Shrine of Sigmarite
From the Empire makes us unfit.
131 Sigmarite Shrine (reroll ward save)
Waystones risen by our fathers
Are places where magic gathers.
125 Elven Waystone (Better channelling) = souvenir from Sweden.
A thirsty Dwarf built over ground
A brewhouse where good beer is found.
130 Dwarf Brewhouse (ITP & Stubborn) = an unused small barrel.
- But what about Sinister's side,
Do they flourish or do they hide?
- There are a few Altars of Khaine
Making frenzy to hit again.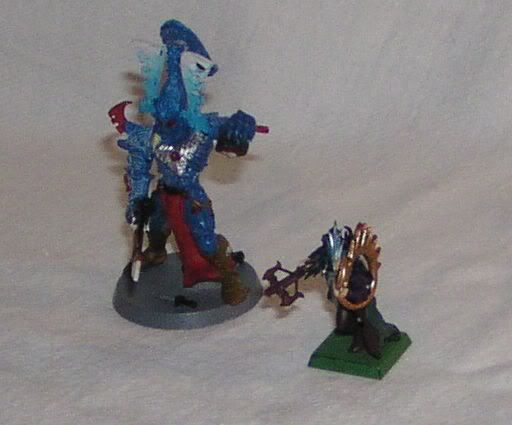 124 Altar of Khaine (Frenzy) = Eldar's Avatar, of course!
A charnel pit is common sight
Where dead bodies are raised to fight.
124 Charnel Pit (mass grave - -1Ld) = not clearly visible, it is a zombie trying to get out of bars.
There are Bane Stones hungry for Blood,
Which were raised for the Beastmen's God.
124 Bane Stone (of Beastmen - +1 to wound)
Haunted Mansions fill up at night
With poltergeists eager to bite.
130 Haunted Mansion (spectres strike)
The Greenskin have Idols of Gork
But I'm not sure, could have been Mork.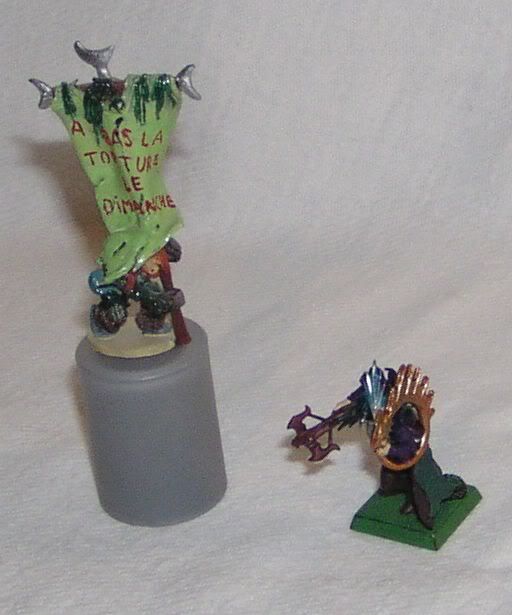 125 Idol of G-Mork (reroll charge) – it reads, in French, a very progressive slogan: Stop torture on Sundays.
Towers of Blood instil bloodlust
To all warriors from dawn to dusk.
131 Tower of Blood (hatred + Frenzy)
- Are there some hills or some mountains
Which put some heights above the plains?
- Most hills are just ordinary,
A few of them have to vary.
142 Ordinary Hill
Temples of Skulls are premises
Where Chaos Gods take promises.
118 Temple of Skulls (Chaos God's Gift) = I have only a tiny pile of skulls.
Some hills are hard to escalate
On their scree slope you'd meet your fate.
118 Scree Slope (Dangerous terrain)
Immense Anvils retain some flame
From bygone time when god Vaul came.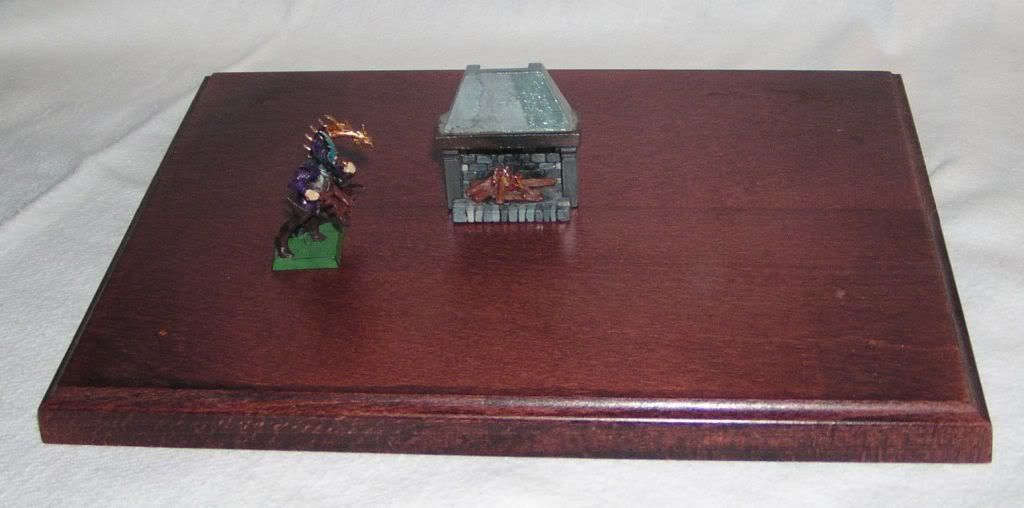 118 Anvil of Vaul (magical & flaming attacks)
- What are the most frequent buildings?
- Human houses where they're hiding.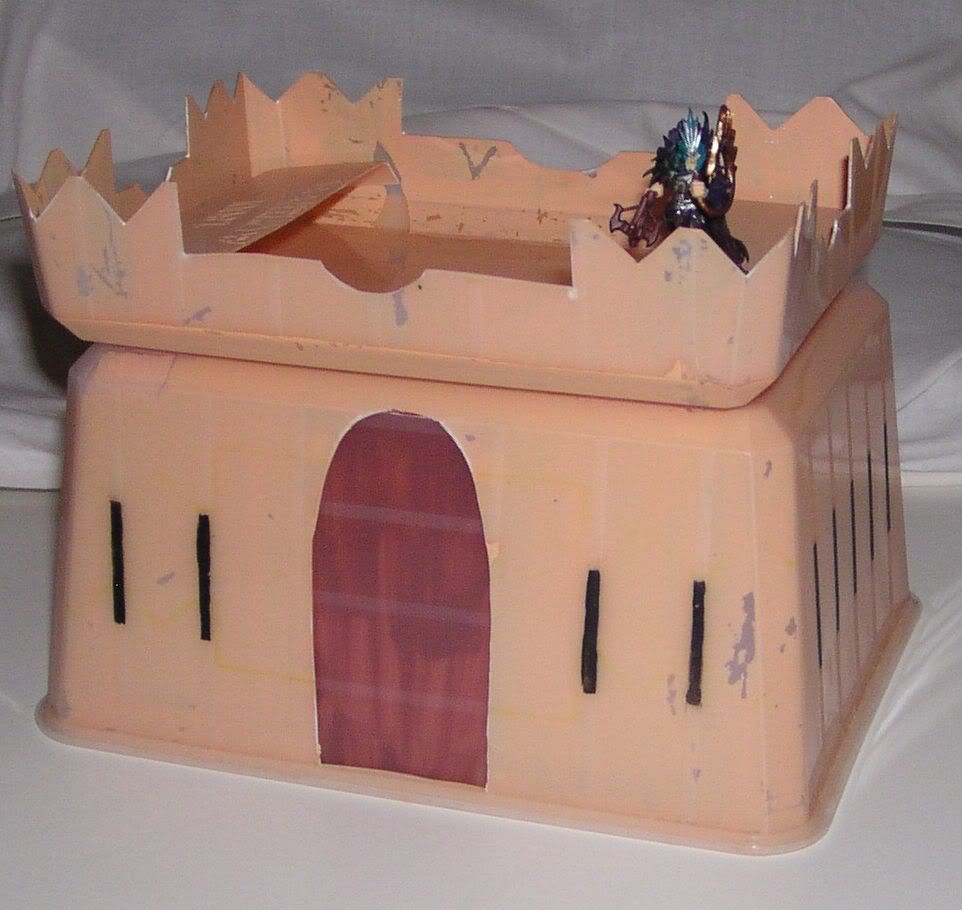 150 The Watchtower
142 Settlement of Order
- Are there some woods and dark forests?
- Normal forests with trees and nests.
119 Ordinary Forest
Sometimes you find Abyssal Wood
In which the fear gets in your mood.
119 Abyssal Wood (Cause Fear)
The Blood Forest reacts to spell
Getting frenzied, creating hell.
119 Blood Forest (Tree go Frenzy when spell cast)
Fungus Forests have medicines
Better to be left to goblins.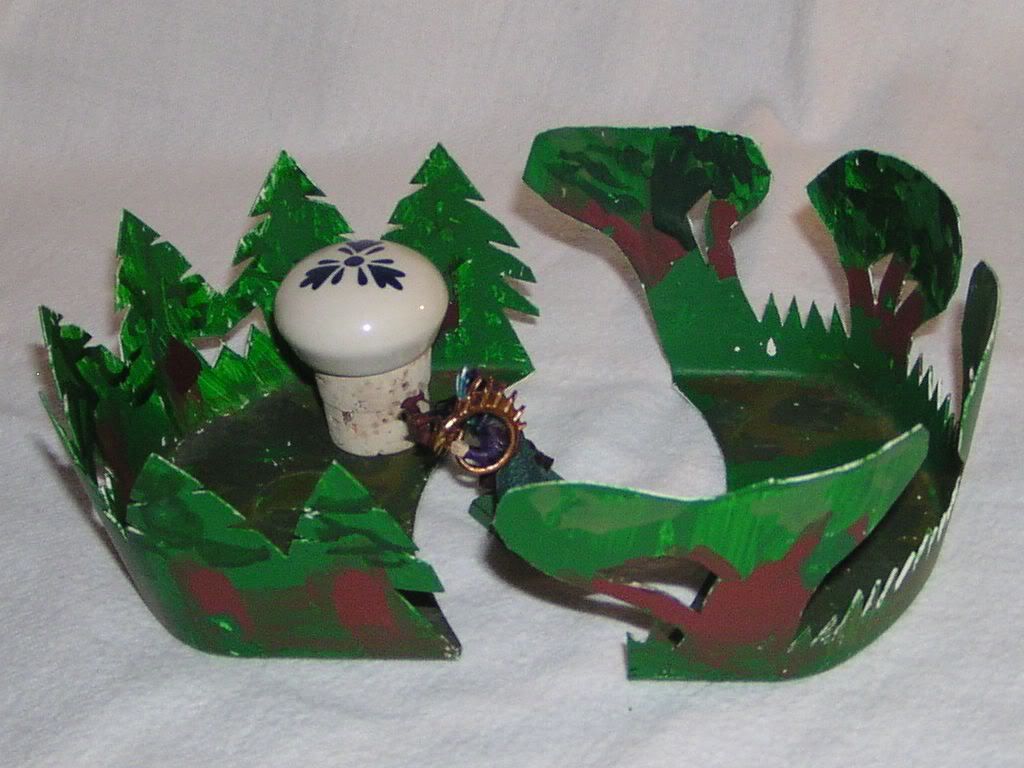 119 Fungus Forest (makes Stupid) = I should soon replace the large "mushroom" with GW's mushrooms from goblin's bits.
Venom Thickets, where to harvest
Poisons, which are among the best.
119 Venom Thicket (Poison + Dangerous)
Wildwoods always are aggressive
Against all the creatures who live.
119 Wildwood (Wrathful trees)
- Are obstacles made by nature
Reinforced by human facture?
- Fences provide a soft cover
Walls' protection is much better.
123 Fence
123 Wall
Despite their age, old Barricades
Retain the strength of Blazing blades.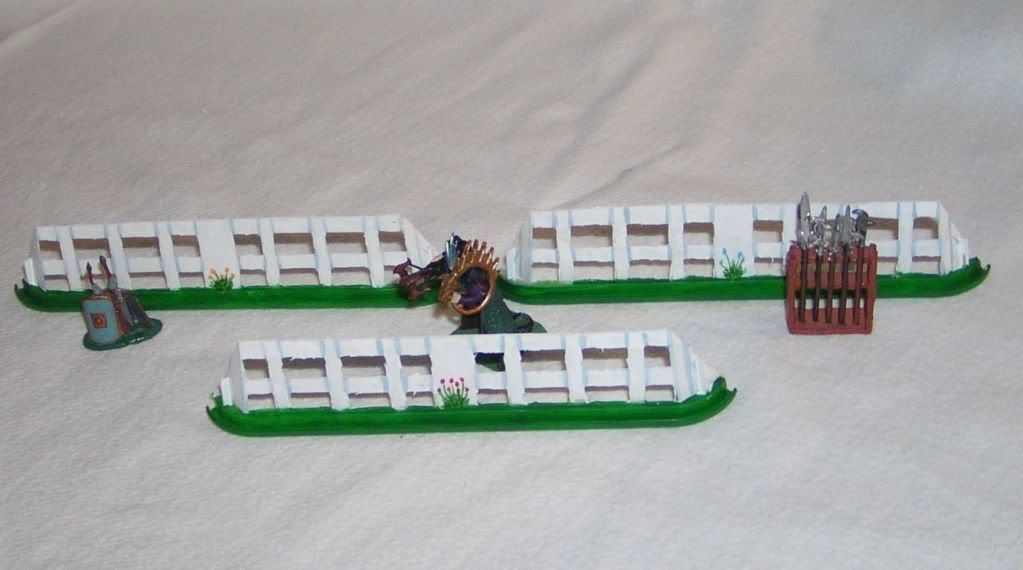 123 Blazing Barricade (hits the charger)
The Blessed Bulwarks of the Empire
Repel creatures if they desire.
123 Blessed Bulwark (-1 hit, I/2)
Some Fences with a ghostly look
Inspire fear, it's all it took.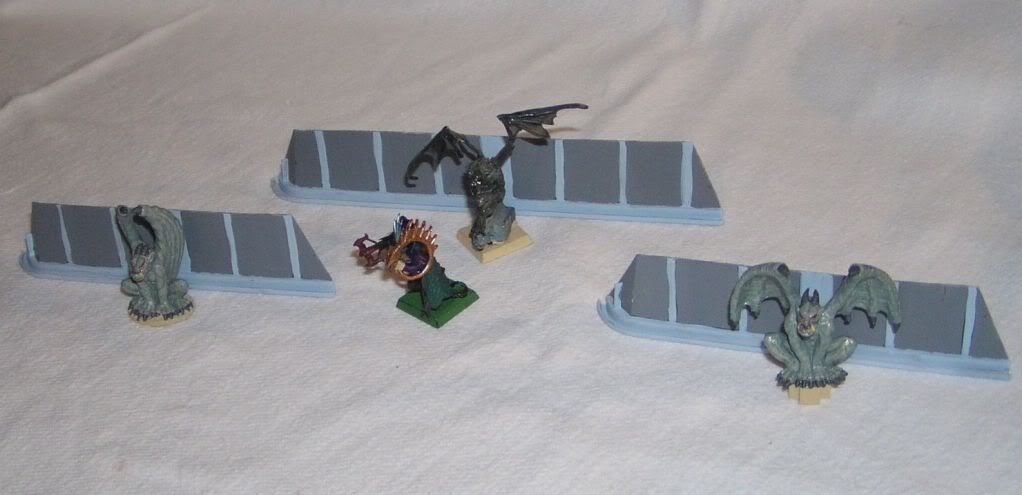 123 Ghost Fence (causes fear)
- And the rivers, do they vary?
- Some of them are ordinary.
120 Ordinary River
The Boiling Floods are very hot
They will burn you if you get caught
120 Boiling Flood (Burns) = a model with a torch
Some oozes are very toxic
Necrotic drops will make you sick.
120 Necrotic Ooze (Poisons weapons – dangerous) = a skeleton model with a snake on its helmet and an octopus on the shield
Raging Torrents are icy cold
The urge to pass will make you bold.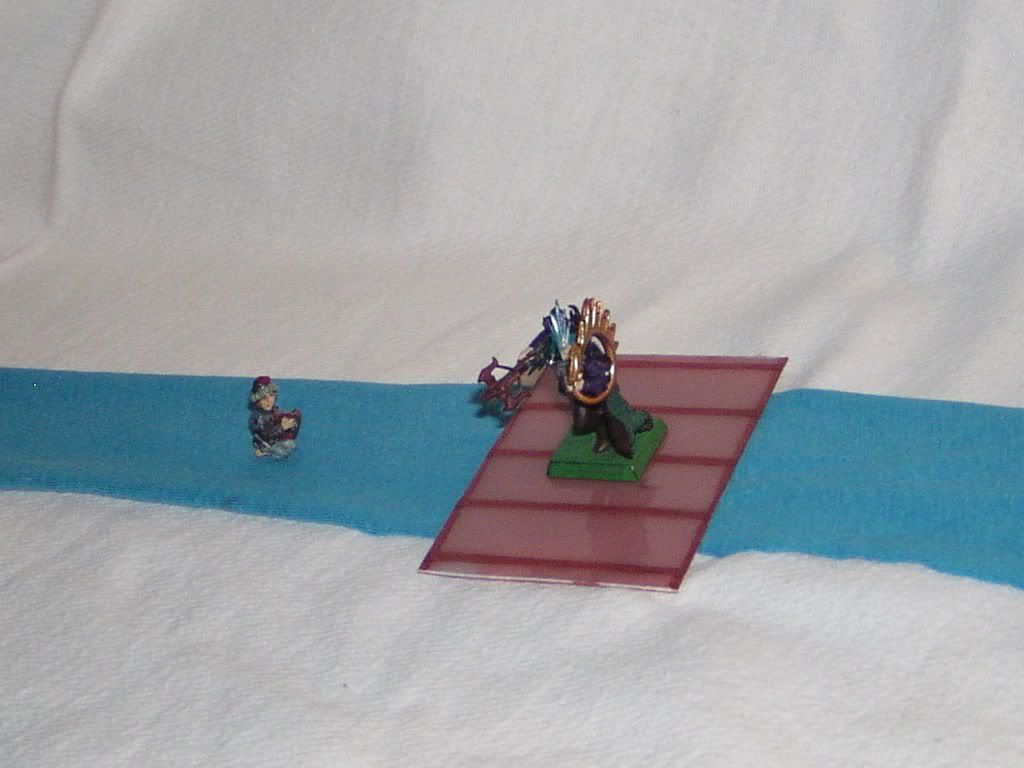 120 Raging Torrent (Dangerous but invigorating) = All I have to inspire that is a minstrel playing the harp.
Rivers of Blood stick to bodies
Making them look like odd zombies.
120 River of Blood (Blood-slick; cause fear)
Rivers of Light glow randomly
Sometimes it's nice, sometimes silly.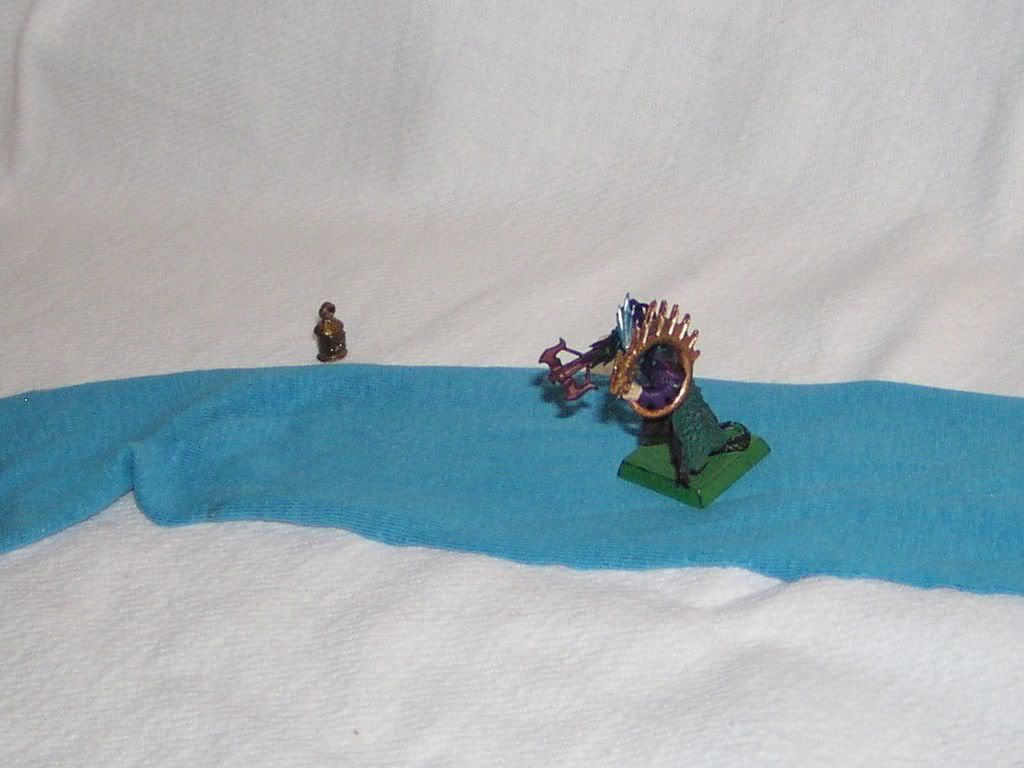 120 River of Light (Mass of Light Magic) = yes, this is a lantern…
- Is magic a common sighting
Where strange effects are happening?
- Some Statues have Sinister glaze.
Destruction comes from their light blaze.
125 Sinister Statue (killer eyes) = souvenir made in Ethiopia
Some ruins happen to be arcane
Channelling is never in vain
124 Arcane Ruins (channels better)
Nehekhara is from where came
A riddling Sphinx of worldwide fame.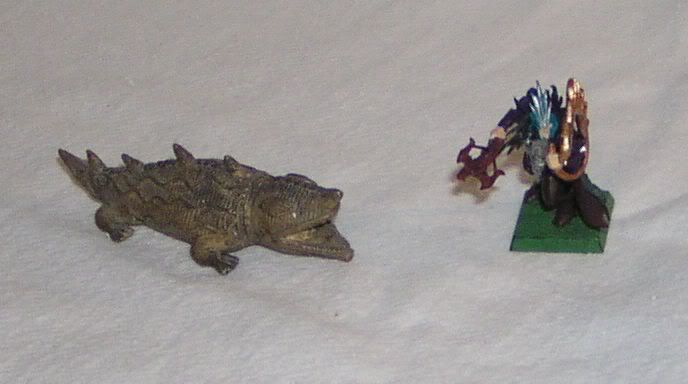 130 Nehekharan Sphynx (Riddling contest) = souvenir of India
A portal can be sorcerous
And its effects can be various
125 Sorcerer Portal (casts spells)
From wyrding wells, people can drink.
The result is not what they think.
125 Wyrding Well (to drink)
Magic Circles with no substance
Give effective spell resistance.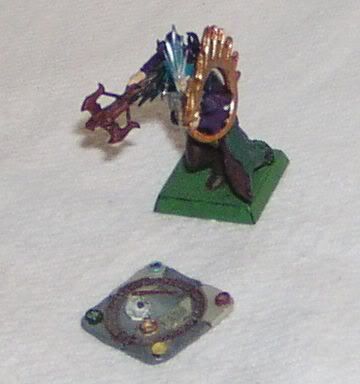 125 Magic Circle (MR(2))
- Lustria is known for marshes
But what about other places?
An Earthblood Mere is the best place
To heal your wounds at a high pace.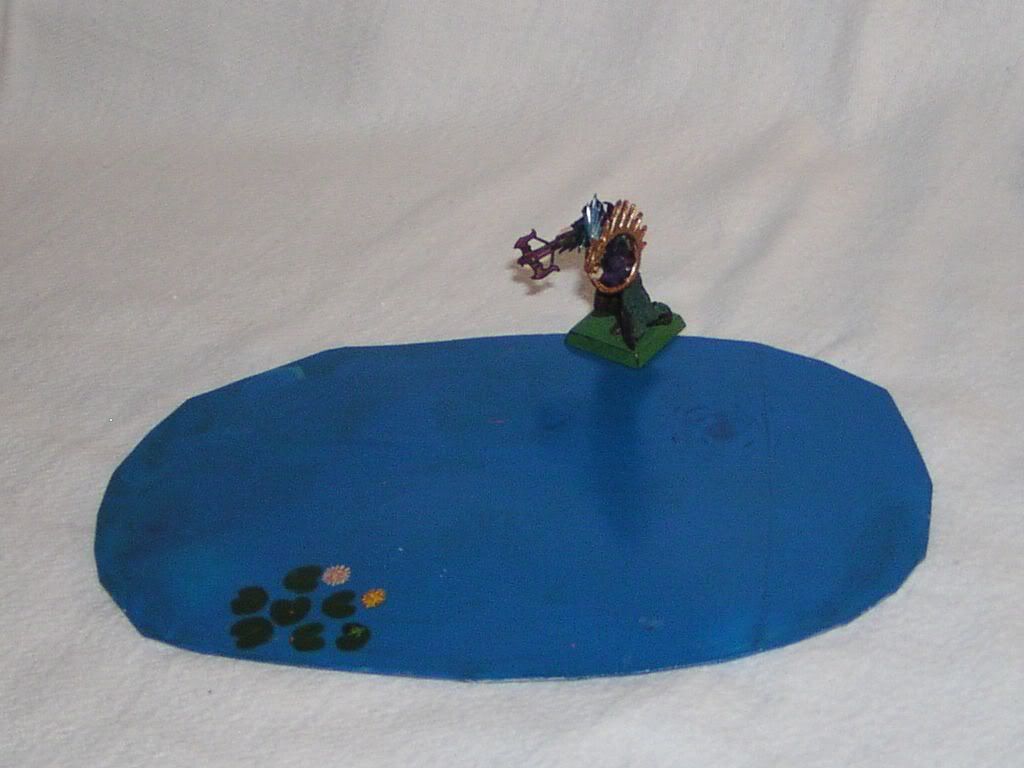 121 Earthblood Mere (Regen)
A Khremrian quicksand could well
Swallow a large creature to Hell.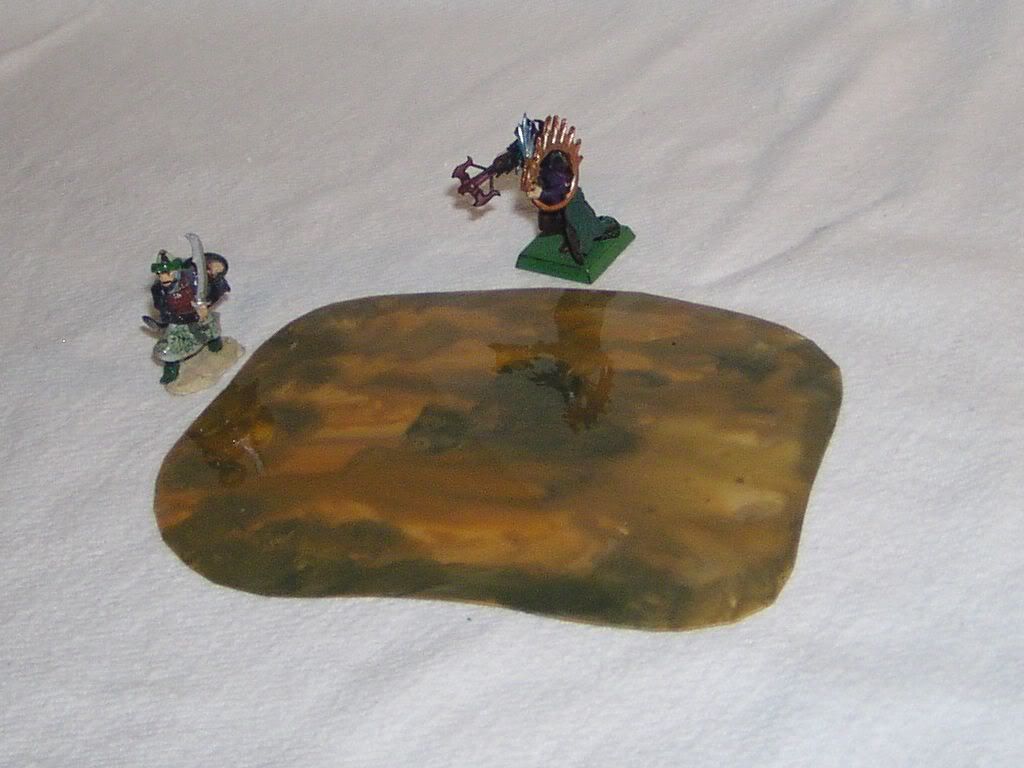 121 Khemrian Quicksand (Dangerous, esp for monsters and monstrous beings)
Fimir's swamp is wreathed with mist
Its victims make a countless list.
121 Mist-wreathed Swamp (hard cover, "Fimir" eats D6 models)
- Salty corsair, which is the best
Place to enjoy a final rest?
- The very best is the Ocean,
Life on a ship with a passion
For far journeys full of action.
More than pleasure, an addiction!