---
Hello Guys
, Long since I uptaded but here are a a couple of pictures on what I'm working on right now



WIP Picture of my Shades - Shadow Warriors converted with Corsair and executioners parts.
Had problems with these guys as I used a new Can of GW spray witch completly cracked up and made a too tick
basecoat so these guys had to take 5x2 hours strong alcohol bath to get rid of the exess paint, had to change some of the shadow warrior helmets for Dark rider helms and replace all of the arms for new ones - though in the end I think
the result is pretty good. as it's still in WIP some parts are not done.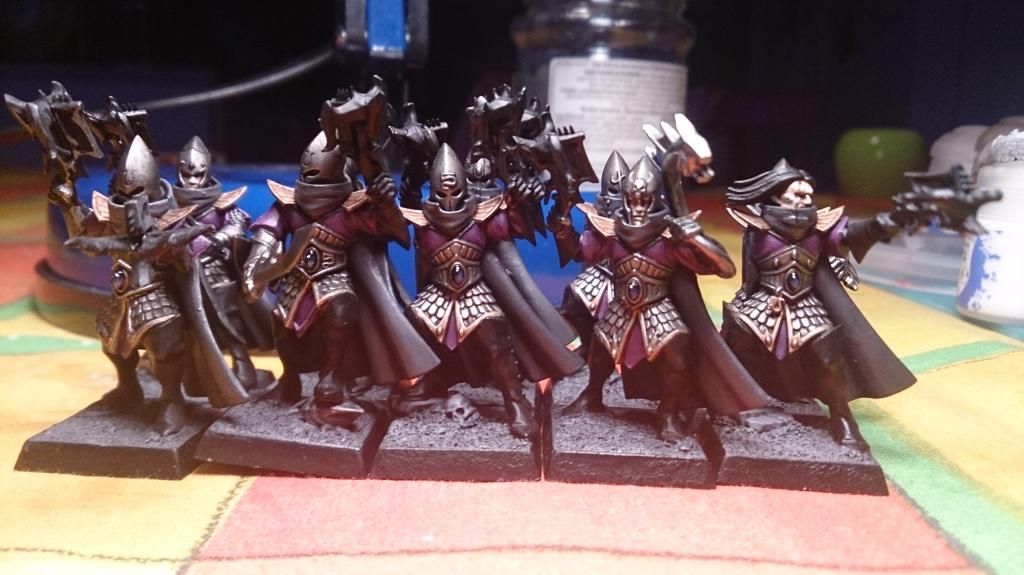 Picture of some of my unit Champs, Executioiner - Dreadshard and the Bloodshade I believe he's called.




Picture of my Excecutioners, Old picture as these guys are now done though I don't have them ranked up now so can't take a new picture.