I've been fooling around with the template and bases. This is what I came up with.
by positioning the template as seen below, we can score an number of hits equal to:
for unit's on small bases in formation 5x5 and larger = 21 hit's
for unit's 5x4 = 20 hit's
for large based infantry = 16 hit's
skirmishers on small bases in 5x3 = 12 hit's
skirmishers on large bases in 5x4 = 12 hit's
cavalry in 5x3 = 11 hit's
cavalry in 5x2 = 10 hit's
Agains small sqr based unit's in formation 5x5 or larger,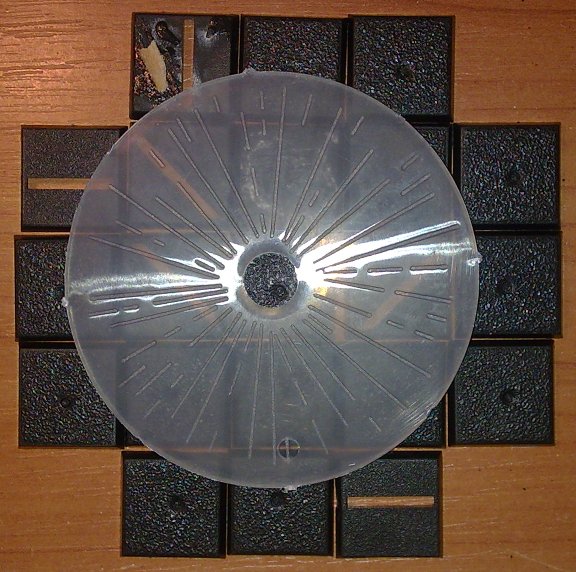 If the unit is positioned 5x4 you can hit all 20 models, notice the corners of the models placed in the corner's of the unit are partially covered.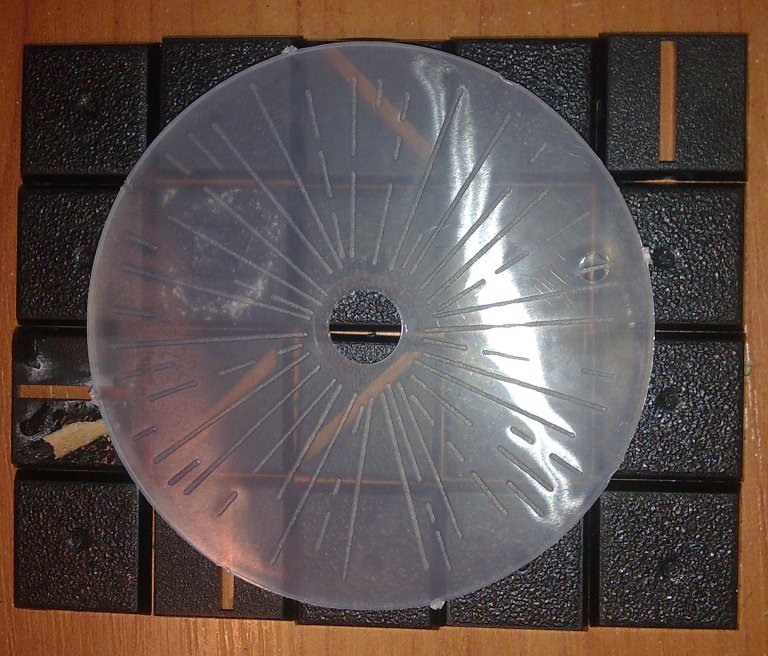 for large bases we can hit a max of 4x4 bases,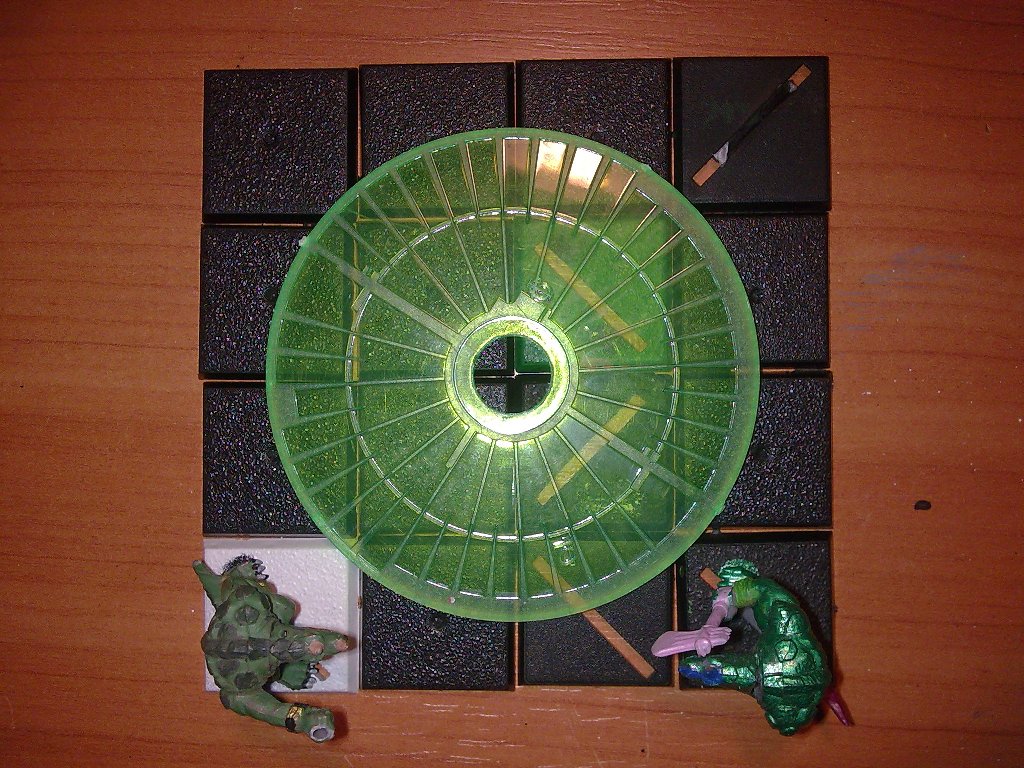 as for cav. I was quite surprised that in 3x5 we can get 11 hit's.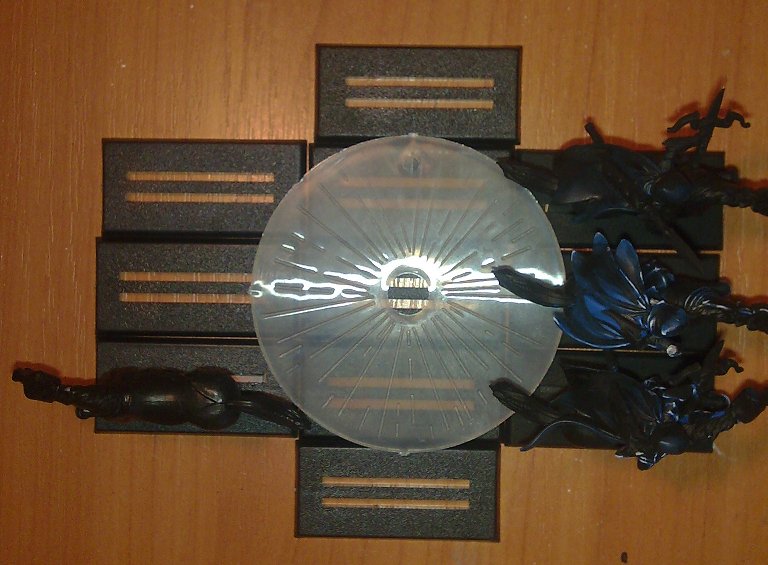 as for 2x5 we can clearly hit all 10.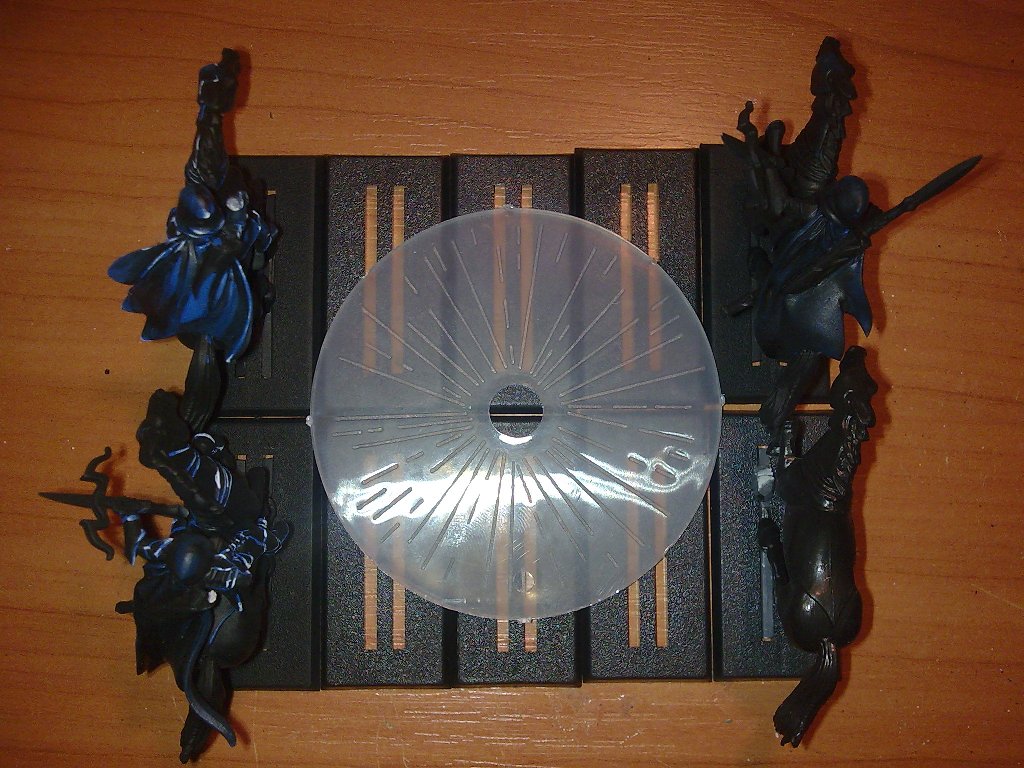 moving on to skirmishers, small bases, the dice are 1/24 less then 1/2 an inch.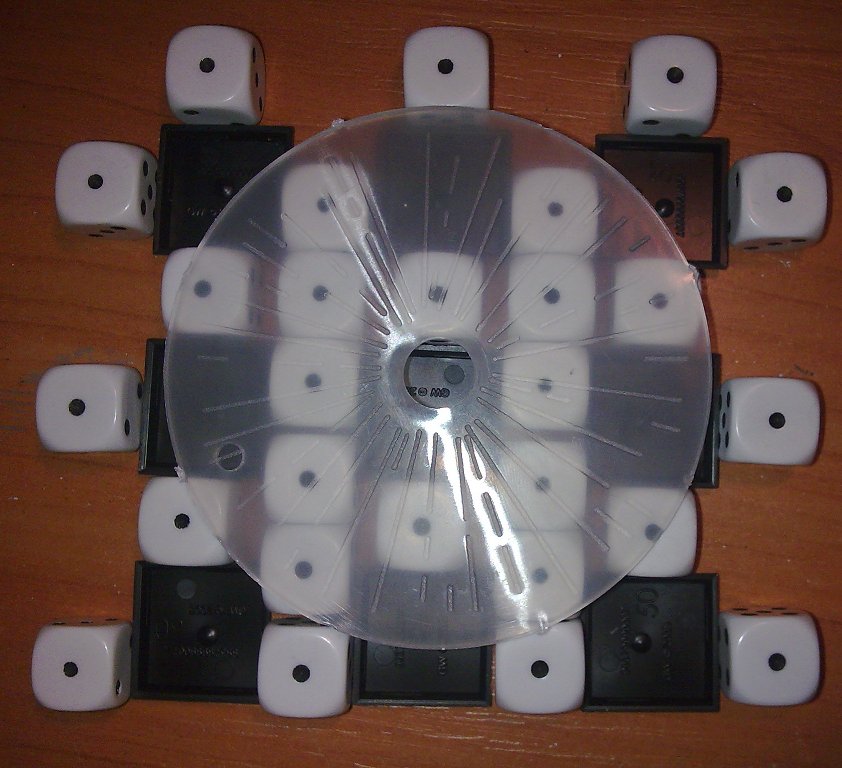 and large based skirmisher's.