I have a quandary. I've arranged for a game tomorrow night and if love to use something I've just finished painting. It's quite a special project.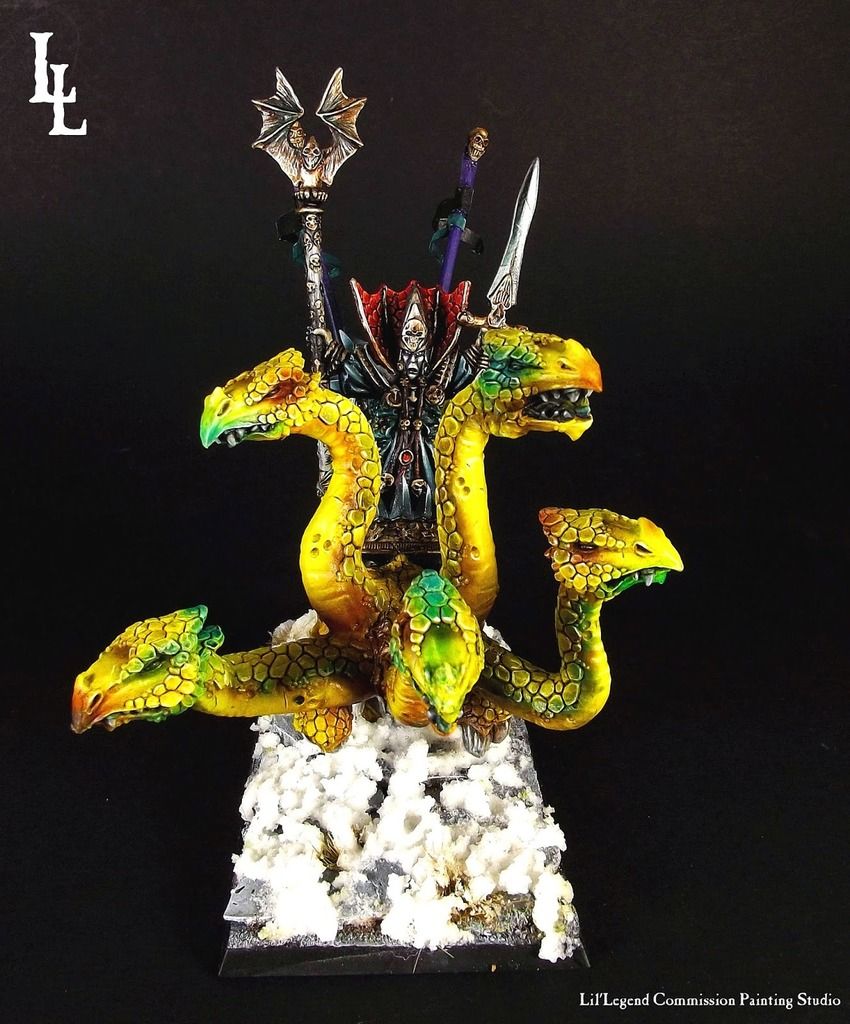 But there are no rules for him. I thought it would be quite fun to throw this open to you lot and see what you come up with. For clarity sake I'd probably go for a sorcerer on hydra but it's way more fun to come up with something unique.
So, what shall mariliste the cripple of Karond Kar special rules be?
Myles