Hi,
My name is Pawel, and I'm crazy about miniatures. I've been collecting them for the last 10 years! Somewhere in the middle, I decided to sculpt my own creatures. I liked it so much that I couldn't imagine doing anything else in my life. This love brought Rotten Factory. The place where I can use my passion for sculpting to make my visions real.
Now, thanks to supporters, fans, and customers I'm running a one-man company full of passion, cooperating with amazing and creative people from around the world, and I make super quality, unique miniatures.
Right now I'm working on characters (miniatures) from the land corrupted by the dark forces. The Cult of Rot rise, but the survivors still resist...
I'm happy to announce that the Pre-launch page is active!
The most important thing for me is to give you the best product I can. It will be impossible without your feedback! This is why I decided to run the Pre-launch page first. Your comment and suggestions will help me to give you the best campaign I can make
.
Pre-launch page
Subscribe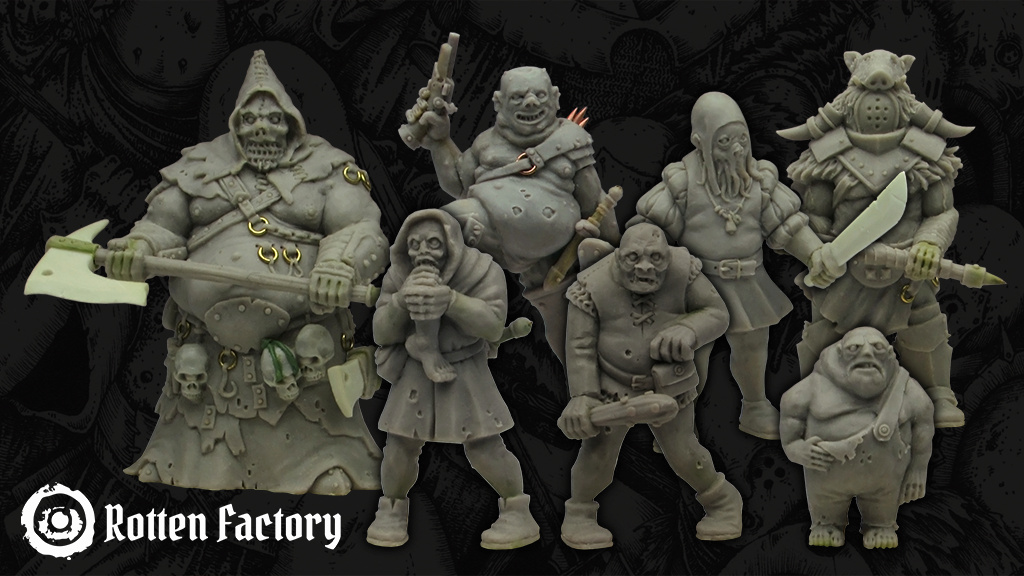 For the five most active people on the Pre-launch page, I'll have a small gift (Rotten T-shirt).
So take a look and leave the feedback
.
What is more, If you will help me to collect more than 100 subscriptions to Notify me, everyone who will make a pledge during the campaign will get a free Kickstarter Exclusive miniature!