I know this is a hail Dark Elf environment but i was hoping there might be lovers of the dark elf clan who have branched off into other things too. I am after advice in regards to my Space Marine 40k collection well for a better use of the English language a lack of...
I was going through some old stuff and found my old Space Marine megabattle force box still sealed in it's original box with a £100 sticker on it.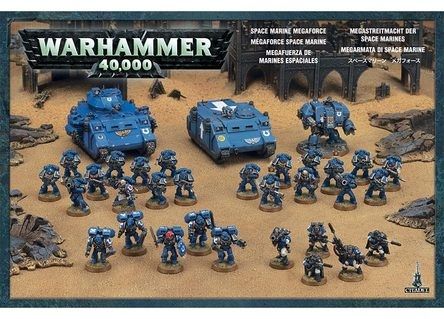 It contains the following...
1 space marine commander
5 command squad space marines
15 tactical squad space marines
5 assault squad space marines
5 space marine scouts with sniper rifles
1 space marine razorback
1 space marine dreadnought
1 space marine predator
I also have another space marine dreadnought and the army book also
My question is what should i add to this next ?
Bankrolling new additions to my collection is not an issue so all suggestions and feedback are welcomed
If of course no one here even dares touch the stuff then i understand this is the home land of Dark elven love !